Join the House Volunteer team
Our House Volunteers act as an extension of HHOC's staff and play a key part in serving the families who stay with us. We rely on volunteers to help us offer the best experience possible for our guests who are facing difficult medical journeys.
For questions about volunteering, contact us at (704) 376-0060 ext. 204 or volunteer@hhocharlotte.org.
Please note Hospitality House of Charlotte does not offer court-ordered community service opportunities.
House Volunteer duties vary by shift, but may include:
Assisting guests with daily needs and answering questions
Providing front desk coverage by answering phones or requesting shuttles
Helping with cleaning tasks and keeping storage areas organized
Completing daily laundry duties by folding, sorting, and putting away clean linens
House Volunteers must be 18 years of age or older.
Individuals must commit to a regularly scheduled role in the House. Shifts will be determined according to HHOC's needs and volunteer availability.
Due to the extent of training, we ask that House Volunteers commit to a minimum of 6 months at HHOC.
To be considered, individuals must complete the application form below. Completing the form does not guarantee a spot on the House Volunteer team. HHOC will contact you after the form is submitted.
House Volunteer Application
If you're interested in becoming a House Volunteer, complete the application form below. Hospitality House will contact you to follow up on your application after it is received. Please note, completing an application does not guarantee a House Volunteer position.
Other Ways to Get Involved
Volunteer opportunities
Learn about other ways to serve Hospitality House of Charlotte guests as an individual or with a group.
Donate supplies
Hold a supply drive or shop our wish lists to keep us well-stocked with items guests use daily.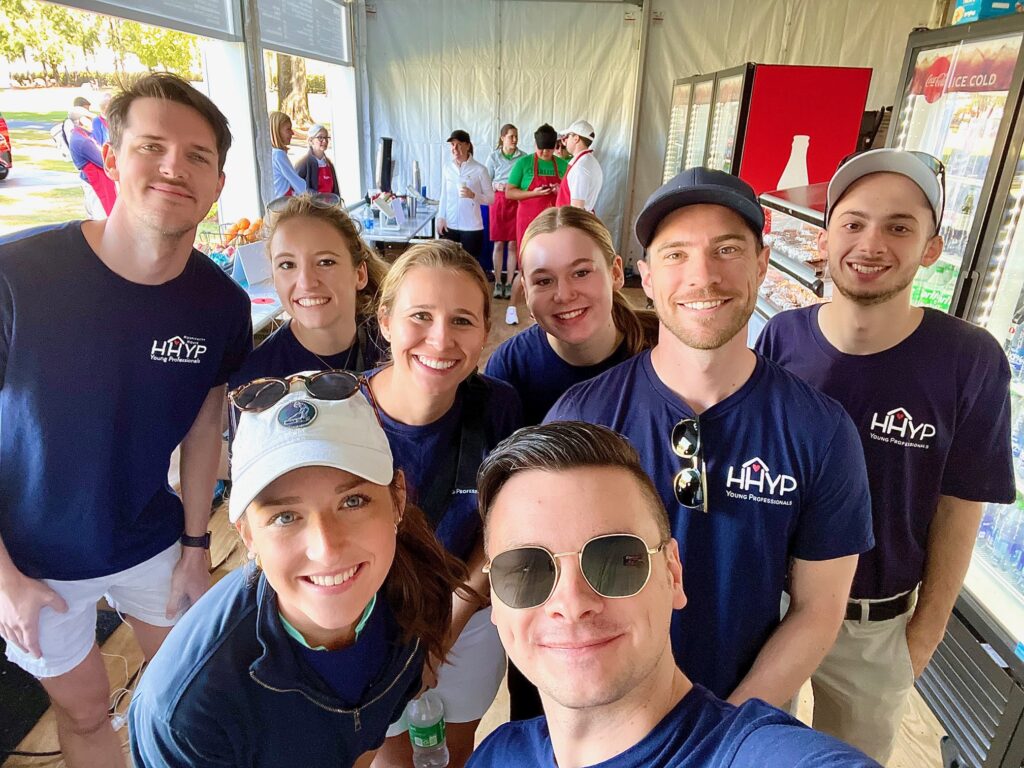 Join HHYP
Hospitality House Young Professionals support HHOC through volunteerism and fundraising.