Our referral process for staying at the House
We do our best to make our referral process easy and intuitive.
Referral requirements
All guests must be referred by an individual who holds a medical title at the hospital where the patient is actively receiving treatment.
Guests 18+ must show valid, government issued photo ID and may be asked to consent to a criminal background check.
Patients must have a caregiver onsite with them at all times.
Per check-in requirements, guests will be screened for COVID.
Referral process
A referral can be completed by a physician, nurse, social worker, patient navigator, or chaplain. Guests can contact a member of their medical team to request a referral form be sent to HHOC. Medical staff must complete an official HHOC Referral Form and return it to our office by fax (704.376.0059) or email (frontdesk@hhocharlotte.org).
HHOC will contact the main guest directly to confirm the referral details and will add them to the waitlist

on their requested arrival date.

Referrals do NOT guarantee a room based on availability.
HHOC will contact the main guest before 12:00PM on their requested arrival date regarding room availability. If a room is available, it is offered to the family, depending on check-in requirements.
If a room is unavailable, HHOC will offer alternative options for lodging and will move their referral to the next day's waitlist, when applicable.
Are you medical staff or a guest with questions?
Fax forms to:
704.376.0059
Email forms to:
About us
Lodging for patients, and their families, while receiving treatment in one of the Charlotte medical facilities.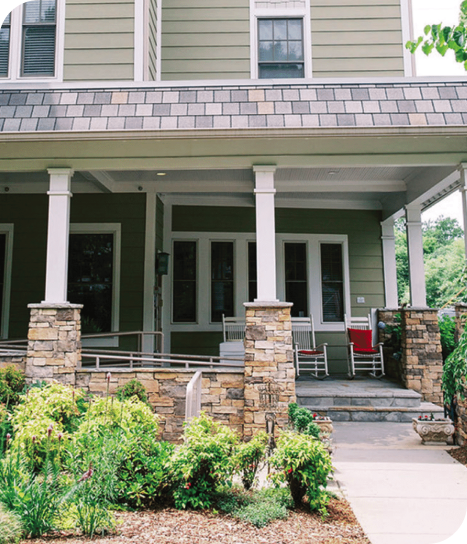 Virtual tour
Get a glimpse of the Hospitality House of Charlotte in a virtual video tour of the entire House.
FAQs
Still have questions about staying at the House? See our frequently asked questions for answers.